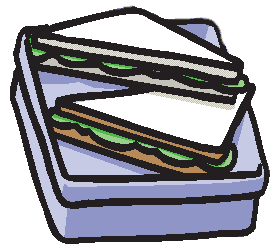 Along with immaculate Maui sunsets and sweeping ocean views from the lanai of your waterfront Wailea condo rental, our islands are also well known to be something of a gastronomic paradise among casual diners and hard core foodies alike. So it comes as no surprise that the wealth of uniquely amazing restaurants, eateries and, yes, food trucks, have made it onto the Yelp's vaunted list of "Top 100 Places to Eat in the US."
Using their huge cache of rich dining data, from star ratings to customer reviews, Yelp has compiled an exhaustive list of "must eats" throughout the nation: with Hawaii having a strong showing taking a full 10 percent of the spots within the Yelp top 100; including the #1 best place to eat in the US: Da Poke Shack in Kailua-Kona, HI! Along with Da Poke Shack, Yelp also found the following to provide fantastic eats above and beyond all others in the US:
1. Da Poke Shack, Kailua-Kona, HI
11. Sushi Izakaya Gaku, Honolulu, HI
18. Ono Seafood, Honolulu, HI
39. Opal Thai Food, Haleiwa, HI
41. Marukame Udon, Honolulu, HI
50. Geste Shrimp Truck, Kahului, HI
73. Ono Tacos, Lahaina, HI
77. Dat Cajun Guy, Haleiwa, HI
82. Pono Market, Kapaa, HI
95. Sushi Sasabune, Honolulu, HI
For those unfamiliar with the names and locations, two Maui based eateries made it onto the list: Geste Shrimp Truck (usually) located in Kahului (most days they can be found across the street on the ocean side of the Maui Arts and Cultural Center) and Ono Tacos in Lahaina town! So if you're looking to try some of the best cuisine in all of the US, check out these two great places and consider ordering extra to take back with you to your beachfront Maui vacation rental!