Rentals Maui is a fully licensed and insured Real Estate Brokerage that focuses on Vacation Rental Property Management. Rentals Maui has been in business since 1996 and manages over 300 properties in Kihei, Wailea and Maalaea. Rentals Maui has a staff of 20 employees to serve our owners and our guests.
Owning a second home in Maui can be difficult with an ocean in between and it is our goal at Rentals Maui to make this process stress free for homeowners. We handle all aspects of caring for your vacation rental including marketing, maintenance and management of guests. Our office is in South Kihei just minutes from all of our properties. We are here to aid your guests with any of their needs. We also have after hour services should an emergency situation come up.
Our goal is that every off-island homeowner would have total confidence that their property is being cleaned, maintained and rented to their satisfaction.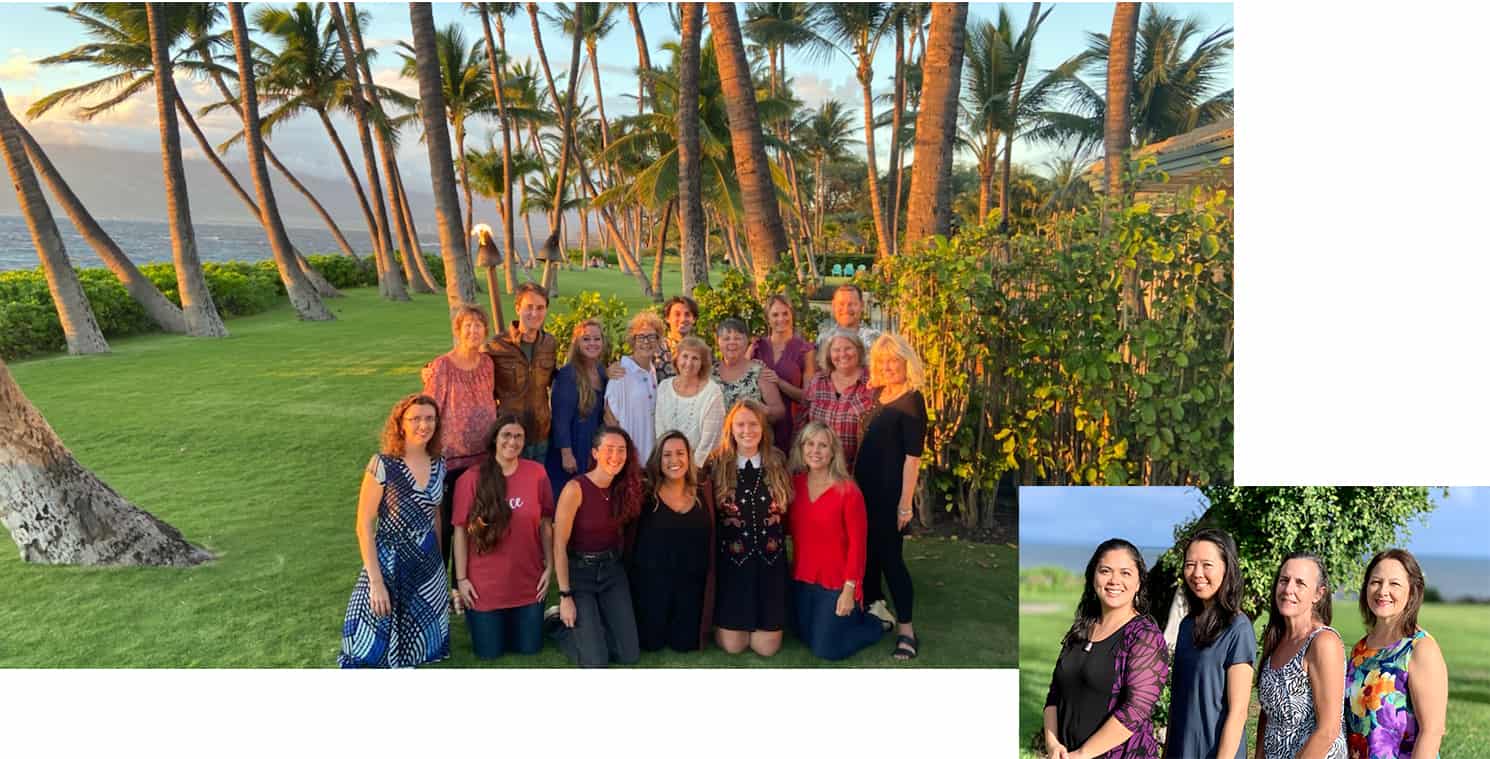 Back Row: Jackie, Jess, Judy, Chris, Caleb, Michele, Susan, Cassandra, David, Toni, Kathy
Front Row: Beth, Brittany, Val, Laura, Callie, Kristen
Inset: Malia, Betty, Cindy, Lisa
Owner, Principal Broker
Kathy Englert R(B),  RB-21096
General Manager, Broker in Charge
David Englert R(B), RB-22527
Owner Relations
Cassandra Spence R(S),  RS-82035 
Judy Koglin R(S), RS-84173 
Systems Administration
Lisa Bryant
Administration & Purchasing
Reed Klapak
Sariena Hoffman
Amy Fletcher
Reservation Specialists
Toni Spence
Michelle Olsen
Brittany Kiep
Laura de Leon
Property Maintenance
Jess Chamberlain
Jesse J.R. Stergar
Greyson Daniels
Bookkeeping
Malia Jarvie
Leeann Bergeron
Susan Engle
Property Inspectors
Linda Axe
Betty Jansen
Abigail Hughes
Chris Mauck
Val McArthur
Beth Sederstrom
Cindy Woodard