Great Places to Eat and Drink in South Maui
By Kathy Englert
One of the best things about being on vacation is having time to go out to eat. Maui has more than its share of excellent restaurants. For the next few weeks, I'd like to share a few favorites with you.
This week, let's talk about a few of South Maui's best bars.

In Wailea there are several world class restaurants, but Mulligan's on the Blue is one that continues to attract local business year after year. Mulligan's is located off of Kaukahi Street between the Wailea Blue and Emerald golf courses. A convenient location for golfers to get lunch or a drink after a game.
Mulligan's has a spacious bar, plenty of indoor and outdoor seating, and views of Haleakala and the ocean. In addition to a wide selection of draught beers and mixed drinks, Mulligan's offers a selection of local dishes, Irish pub fare, and breakfast until 2pm everyday. However, the real fun at Mulligan's starts most nights at around 6:30pm with live music by local musicians every night. If your looking for a night out check out Mulligan's for more varied entertainment than the standard music and dancing. Tuesdays are open mic night for comedians and Thursdays feature a pub quiz.

In Kihei, visit the Tiki Lounge on South Kihei Road on the corner of Keala Place. Tiki has live music every night without a cover charge. The seating is mostly outdoor with a small indoor bar. Tiki is a local favorite for lunch as well as dinner and drinks in part because Tiki's pizza is better than most of South Maui's pizza places. The service is also excellent, their bartenders are consistantly voted among the best on the island in the annual "Best of Maui" survey by Maui Time.
If you plan to spend some time shopping in Kihei, playing tennis at Kalama Beach park, or getting a surf lesson at the Cove, make sure you get to South Shore Tiki Lounge for a pizza and a Mai Tai.
Many visitors staying in South Maui condos visit Ma'alaea. Whether you plan to take a snorkel tour, watch whales, or visit the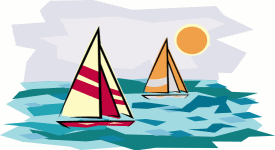 aquarium, you'll want to drop in at Beach Bums Bar and Grill. Beach Bums is a barbecue joint with an authentic wood smoker. The selection of local favorites and barbecue classics are served in very generous portions with a wide selection of draught beers including selections from the Maui Brewing Co. and Kona Brewing Co.
The ocean and the harbor are on display from practically every table in the house. The constant breeze in Ma'alaea ensures that the outdoor seating is cool and comfortable all day long. The real highlights of Beach Bums, though, are the sweet potato fries and the view of the sunset over West Maui.
The next time you stay in a Maui vacation rental, check out these restaurants.