Palm Trees

There are dozens of species of palms used in landscaping and growing wild, most tolerate sandy, dry soil and thus are very common around our South Maui vacation rentals. Tall, thin coconut palms are easy to recognize. The smooth column and lush fronds of the royal palm are regulars along resort and golf course driveways. However, not all palms tower overhead. Foxtail palms and fishtail palms have unique fronds and only grow to a few meters in height, making them ideal for planters as decorative landscaping plants. Palmettos are hardy and striking trees used where there are long hours of sun and water conservation is desirable.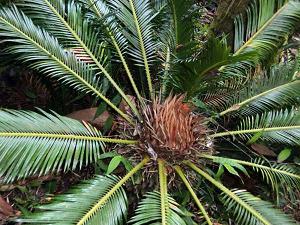 Sago palms, cycads, or dinosaur palms, are actually conifers and not related to palms. These small trees grow slowly and can live hundreds of years. The spiky trunk is topped with a ring of fronds giving their crown a flatter appearance than true palms. Most of the year these trees also have a large cone, often over a foot long, near the top of the plant.
Traveler's palms are also not real palms. These tall elegant trees with their fan of sturdy green leaves are actually relatives of the bird of paradise.
 Heliconia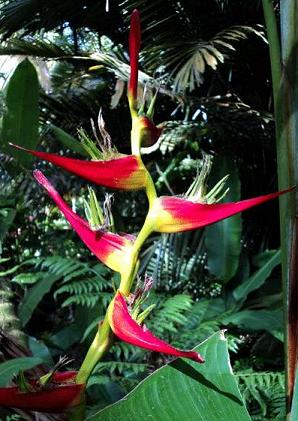 Closely related to both the bird of paradise and traveler's palms, heliconia are usually small to medium height trees with leaves similar to bananas. They produce truly remarkable and exotic flowers. Varieties and hybrids are available with colors ranging from palest yellow to orange or red and from soft pinks to rich purples. The flowers' shapes are just as diverse. The long elegant blooms emerge one from another in a chain of alternating blooms which may stand upright from the tree or may drape enticingly towards the ground. The shapes of these flowers may resemble the head of a crane or a lobster's claw or it may defy description. Heliconia prefer wet climates and are plentiful in the rainforests and gardens on the windward side of the island.
Plumeria and Hibiscus

When people think of Maui and flowers, these are the two they almost certainly have in mind. Plumeria are native to the tropical and subtropical regions of the Americas but their fragrant and plentiful blooms and easy propagation have earned them a place in tropical gardens and landscapes all over the world. Hibiscus are a highly diverse and widely hybridized shrub with species found all over the tropics. There are several species of hibiscus native to the Hawaiian Islands though the only one commonly cultivated in gardens is the white hibiscus, koki'o ke'oke'o. Most hibiscus grown as hedges or in gardens are hybrids of species from Asia.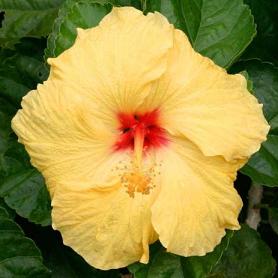 Avid gardeners in Maui hybridize hibiscus to create unique flowers in much the way other hobbyists breed roses. A walk around Kihei from one of our Maui condo rentals will show you dozens of different plumeria and hibiscus. June and July are the best time to see plumeria blooming, right now the trees are filled with sweetly scented sprays of the iconic, five-petaled flowers. Hibiscus will bloom all year under the right conditions but most produce a burst of blooms in the spring as the days warm and again in the fall as the days cool ever so slightly.