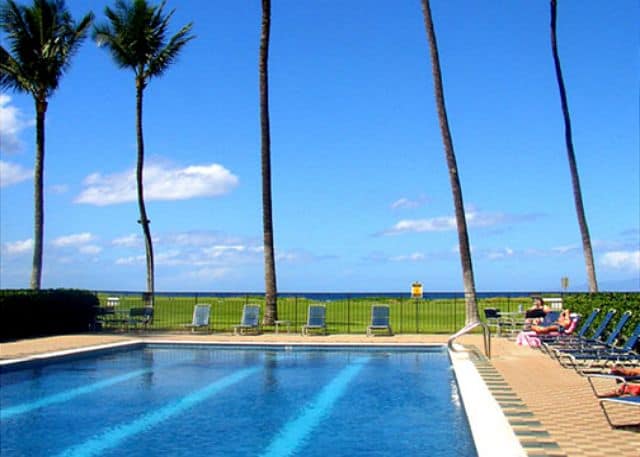 Spring is finally here! While it's sometimes hard to tell on Maui; what with our year round sun, surf, and sand backed by moderate temperatures, spring is in full swing here on our island home. With kids of all ages on spring Break, now is a great time to bring the whole family to one of our spacious waterfront Maui vacation rentals and enjoy all the surf, sand, and sun Maui has to offer, together. While a trip to Maui is all about relaxation and fun, as with any vacation there are a few things to keep in mind when planning your stay on Maui:
1. Don't forget the sunscreen – Most visitors to our Maui condo rentals come here to enjoy long days filled with sunshine, meaning lots and lots of exposure to potentially damaging UV rays. Thankfully, you can't walk two feet without finding a supermarket, gas station, or convenience store with sunscreen on sale, so plan on making stocking up on sunscreen your first priority when leaving the airport.
2. Remember to take your medicine – You never know when a headache or allergy attack may strike, so be prepared and pick up some standard medications such as Motrin, Tylenol, Benadryl, even hydrocortisone cream, along with your sunscreen to keep ill feelings from ruining your Maui vacation.
3. Keep in contact – For those with young children, it may be a good idea to keep a very general ID card in your child's pocket detailing important info such as your name, cell phone number, and the name of the South Maui vacation rental your family will be staying at, in the event you and your young one(s) get separated. For your older kids, make sure they keep their phone on them at all times, and designate places to meet at should they also get separated from you before they get a chance to recharge their phone's Tumblr / Twitter / Facebook depleted battery.
Finally, the most important tip of all: Have fun and enjoy your Maui vacation to its fullest! Mahalo!