Welcome to RentalsMaui.com!
Here in Hawaii, there are many reasons why we believe Maui No Ka Oi; "Maui is the Best". The reasons are all around us; incredible beaches, breathtaking sunsets, championship golf courses, whale watching, windsurfing, hiking, sailing, beyond belief scenery, and the best weather in the world. It's no wonder that year after year Maui is continuously voted the number one island destination in the world. Quite simply, Maui is the Best!
For your dream Hawaii Vacation, we invite you to the most beautiful and exciting destination on Earth - Maui! Rentals Maui proudly offers a large array of fabulous Maui condo rentals for all tastes and budgets. Each South Maui accommodation is individually owned, uniquely decorated, and meticulously cared for.
Featured Specials
---
Construction Special: 15% Off till November 11 (#406)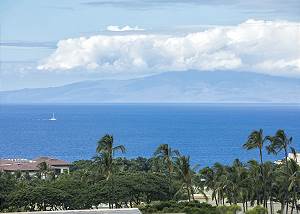 Wailea Ekolu #406
Guests: 4
2 Bedrooms

2 Bathrooms

Starting at $255 nightly
---
Summer \"Gap-Filler\" special: $72 / night (#144)
Kihei Bay Surf #144
Guests: 3
0 Bedrooms

1 Bathrooms

Starting at $80 nightly
---
Summer Special $109 / night. Expires 10/31/17 (#C-105)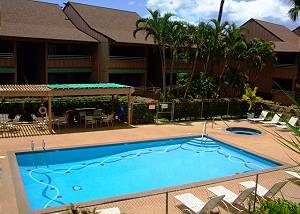 Kihei Bay Vista #C-105
Guests: 4
1 Bedrooms

1 Bathrooms

Starting at $109 nightly
---
Featured Hawaii Destination Locations:
At Rentals Maui, we want to make sure that you have a truly unforgettable vacation on Maui. Our website provides extensive photos and information for all of our vacation condos to ensure you get the exact rental property you desire. If assistance is required during your vacation, our office is conveniently located in Kihei.
Search our Maui vacation rentals where you can check availability and book online or check out our Rental Property Map. Stop by our Blog, Maui Vacation Rental Advisor, for travel tips, featured condos for rent, island events and more. Don't forget to check out our current Deals & Discounts on resort, hotel and condo accommodations.
Book your desired vacation condo rental online or simply call our toll free line: (800) 808-3138. We are confident that when your Hawaii Vacation comes to an end, you too will join us in saying "Maui No Ka Oi"!
Rentals Maui Inc.
License #21154
In Hawaii - (808) 879-2700
Toll Free - (800) 808-3138
Fax - (808) 879-5300
Text - (800) 808-3138
Dolphin Plaza
2395 South Kihei Road
Suite 201
Kihei, HI 96753
Real Estate Property Management and Vacation Rentals
New Maui WebCam!
---