As any parent can tell you, car rides are often stressful. When you are on vacation in a new place, navigating all over the island looking for your next activity is not relaxing. Minimize the aggravation of car seat territorial skirmishes and adversarial navigators by staying close to your Maui Condo Rental.
The Luau at the Maui Lu is hosted three nights each week: Sunday, Tuesday, and Thursday, on the resorts beautiful lawns in front of Maui's oldest coconut grove. The Luau begins at 5pm, giving you plenty of time to settle in and find a table before sunset. The Maui Lu also has lots of kid friendly activities including lei making, hula lessons, and coconut decorating at the Luau. The Polynesian Luau at the Maui Lu is BYOB, which is certainly a part of the reason this Luau is considerably more affordable than most at $79.99 per adult and half price for kids under 12.
Da Rush is like a waterslide in reverse. Riders can surf the perpetual wave on small, lightweight bodyboard or on a small board similar to a skateboard. Da Rush is safe for children, even those who are not swimmers; the entire riding area is well padded, riders move slowly down (or up!) the ramp, and the water is only a few inches deep. Even so, a morning spent at Da Rush is sure to be quite exciting for the entire family. Da Rush is on Alahele Place across from Lulu's, near Kalama Beach Park in Kihei.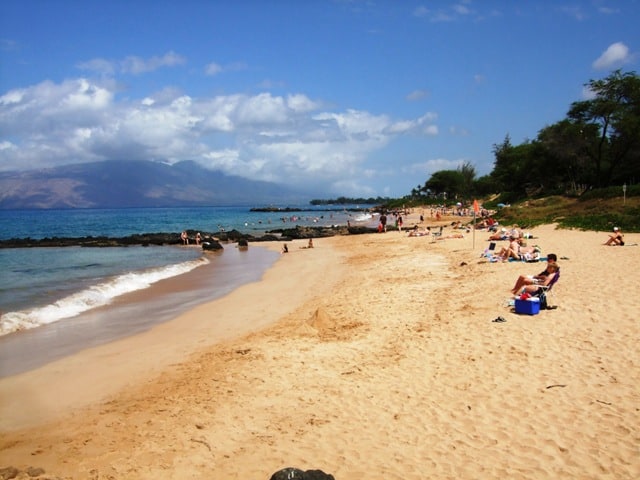 South Maui Snorkeling tour options are great. Many different tours leave from Maalaea each morning, taking visitors to snorkel the beautiful marine preserve at Molokini. Maalaea is just north of Kihei and parking near the shops and aquarium is easy and only a short walk from the harbor. Some tours also take snorkelers to the beautiful and lonely reefs along the Makena shoreline. Many of Makena's reefs are inaccessible from land due to the rugged lava flows that make up the shoreline so a boat tour is the only way to see them.
Spend a day (or three) at the beach. After you've made all your reservations and your itinerary is set, double check that you've left your family a couple of lazy days for surfing lesson and hanging out at the beach. Take a waterproof camera out when you go stand up paddle boarding. Photos of your Kihei or Wailea condo from the water, with palms swaying the in the foreground are sure to become some of your favorite vacation photos. If you are quick (and lucky) you might also get some great shots of manta rays, sea turtles, and of course whales.