Take a Tour of Agriculture: Maui's Second Largest Industry
By Kathy Englert
Everyone who visits Maui eventually takes a drive up Haleakala. Upcountry, as it's know to residents, has a lot to offer visitors. Tour of Maui agriculture including the Ulupalakua Winery, Alii Kula Lavender Farm, and Surfing Goat Dairy. All you'll need are comfortable shoes and a cooler for all the goodies you'll be bringing back to your Maui condo rental.
First Stop: Surfing Goat Dairy
You'll need an early start from your Maui condo rental, leave around 8am from a Wailea vacation condo (8:15 from Kihei condo rentals) to get to the dairy for their 9am "Grand Dairy Tour" offered every Saturday. Take Mokulele Highway to Hana Highway then turn right about half a mile past Costco onto Pulehu Road. Bear left onto Omaopio Road and the dairy will be on the right. Just keep an eye out for the goats!
Next Stop: Lavender Farm and Lunch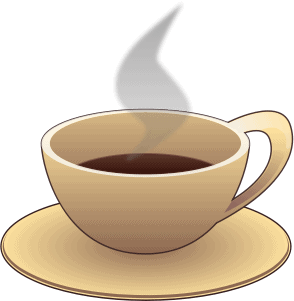 Alii Kula Lavender has a daily tour starting at 11:30am and it's about 15 minutes from the dairy. Call ahead to reserve a spot on a guided tour, and a lunch basket if you like. If you prefer to simply wander around the grounds on your own, there is plenty to see. The farm cultivates dozens of different varieties of lavender and they are all carefully labeled for visitors.
Next Stop: Coffee Break
After lunch, it's time for coffee! The Kula Community Center is on Lower Kula Road. Turn right on the Kula Highway from Alii Kula Lavender and then left on Copp Road and right on Lower Kula Road. The community center is on the right just past the church. Seed to Cup is all about Maui coffee from cultivation and harvest to roast and brew. This exhibition is sure to give even the most dedicated coffee snob a new perspective.
Last Stop: Wine Tasting and Snacks
A couple of samples of excellent Maui coffee are sure to keep you alert for the beautiful drive to Ulupalakua and the Tedeschi Winery. The country between Kula and Ulupalakua gradually transforms from rugged ridges and gulleys into sweeping views of South and West Maui. The winery sits on a ridge that snags clouds blowing west from Hana and gentle misting rains are common. The tasting room is open daily until 5pm and tastings are free! If not everyone on your tour enjoys wine, the Ulupalakua Ranch Store across the road has refreshments and souvenirs. If you decide to take a bottle home, the staff at the winery will gladly package any wine you purchase for a safe flight home as checked luggage for no additional fee.