Maui county officials report that there were no drownings, no injuries, and no missing persons due to the tsunami on the morning of March 11th. This is fantastic news and all of us, guests and residents alike, thank our emergency response personnel and county officials for their excellent performance all through the night to keep our Maui ohana safe. A special thanks to the Maui Police Department; officers walked the beaches and canvassed neighborhoods all around the coast to make sure that no one was left in the path of the incoming waves.
Unfortunately, Maui's coastal waters can be dangerous on any given day, not just during storms or tsunamis. Annually, nearly 70 people drown in Hawaii. Maui county has the fewest drownings per capita in the state but caution is still warranted. There are a few simple precautions everyone should take to minimize the risk of injury when at the beach or in the ocean.
Always keep an eye on the water. Never turn your back on the ocean. The conditions of the water can change with startling speed. A calm morning with small swells can turn windy with a large shore break in only a few minutes. Before you get in, spend 20 or 30 minutes watching the water. Note the size and frequency of waves, look for rocks or coral that may be just below the surface, check the direction and speed of the wind and the currents.
Don't over-estimate your strength as a swimmer. Ocean currents and wave action are more powerful than they appear. This is especially true in Hawaii where the full force of a current or swell is brought to bear without a large continental shelf to buffer the shore. If you seem to have the beach and the water all too yourselves, don't go swimming. It's quite likely that everyone else is at another beach for a very good reason. Many beaches look harmless enough but the current or shore break makes them too hazardous for swimming, surfing, snorkeling, etc.
Trust the lifeguards. Maui's lifeguards post warnings at popular beaches when the conditions are hazardous, respect these warnings and stay out of the water when they are posted. Most of Maui's beaches do not have lifeguards on duty, but they do patrol the beaches. Before getting in the water, ask a lifeguard or someone familiar with the beach about any potential hazards.
Keep an eye out for rip currents. From shore a rip current can be hard to spot, but if you see a place where debris seems to be moving away from shore, the water is a different color (darker or murky), or where the waves seem to be interrupted on their way into shore that is likely a rip current. Rip currents are more likely to form on days when the winds blow from onshore out towards the ocean or there is a medium to large swell. If you do find yourself caught in a rip current stay calm. These fast moving waters are quite unnerving as they sweep you away from the safety of the beach, but most dissipate within 100 yards of the shore. To break free of the current, swim parallel to the shore before attempting to swim back in. If you are too tired to swim into shore, wave your arms and shout to alert others to your distress and then float or gently tread water until you can resume swimming to shore or aid arrives.
Don't swim in murky water. Many visitors and residents worry about shark attacks, but this is an extremely rare occurrence. Residents will also tell you that shark bites are more common when the ocean in murky or choppy. Swimming under these conditions is dangerous not only because of the increased risk from sharks but also because other hazards, such as rocks, coral, and jelly fish are much more difficult to see. If you do see a shark, do not panic and do not harass the shark. Calmly head for shore if you feel threatened.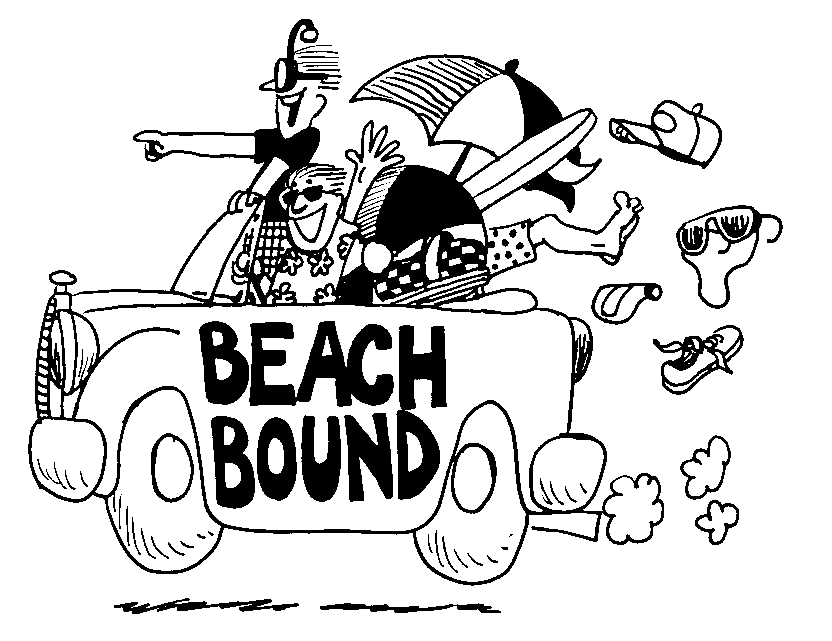 If you keep these tips in mind, use common sense, and rest frequently when at the beach or in the water you are sure to have a great time visiting Maui. Remember to take it easy out there, you are on vacation in Maui after all! We can't wait to see you out there at the beach, Maui has the best sun, surf, and sand in the world if you ask us here at RentalsMaui.com!