Maui Resort & Condo Rentals
Specializing in South Maui Vacation Rentals
Aloha from Rentals Maui, where you will find some of the best places to stay in Maui! We offer a large selection of the top Maui resort, hotel and condo rentals and cater to all tastes, group size and budgets. Each South Maui accommodation is individually owned, uniquely decorated, and meticulously cared for.
Hawaii Destination Locations:
Featured Specials
---
November to December Special: $180 / night VALID: 11/1 -12/19 (#9-207)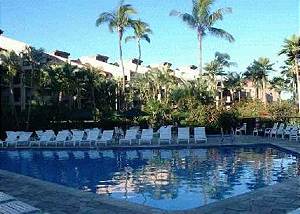 Kamaole Sands #9-207
Guests: 4
1 Bedrooms

2 Bathrooms

Starting at $169 nightly
---
Fall Special $159 / night. Expires 12/15/18 (#405)
Leinaala Oceanfront #405
Guests: 4
2 Bedrooms

1 Bathrooms

Starting at $210 nightly
---
Fall Special $129 nightly rate / Expires December 15, 2018 (#1-319)
Maui Vista #1-319
Guests: 2
1 Bedrooms

1 Bathrooms

Starting at $159 nightly
---
Are you ready for a Hawaii getaway? For your dream Hawaii vacation, we invite you to the most beautiful and exciting destination on Earth - Maui!
From incredible beaches, breathtaking sunsets, championship golf courses, whale watching, windsurfing, hiking, sailing, beyond belief scenery, and the best weather in the world, our island paradise is an easy choice. It's no wonder that year after year Maui is continuously voted the number one island destination in the world. Quite simply, Maui is the Best!
Here at ReantlsMaui.com we believe in offering you a comprehensive website that will help you plan your dream Hawaii vacation. Start planning your island adventure today:
Book your desired vacation condo rental online today or simply call our toll free line: (800) 808-3138. We are confident that when your Hawaii Vacation comes to an end, you too will join us in saying "Maui No Ka Oi"!
Rentals Maui Inc.
License #21154
In Hawaii - (808) 879-2700
Toll Free - (800) 808-3138
Fax - (808) 879-5300
Text - (800) 808-3138
Dolphin Plaza
2395 South Kihei Road
Suite 201
Kihei, HI 96753
Real Estate Property Management and Vacation Rentals
New Maui WebCam!
---